Court of Appeal rules that unenforceable "for cause" termination clause renders separate "with notice" termination clause void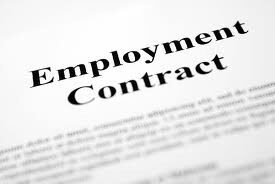 The recent Ontario Court of Appeal decision of Waksdale v. Swegon North America Inc, saw a lower court's decision overturned on the matter of enforceability and severability of termination clauses. The court held that an unenforceable "for cause" termination clause rendered all termination provisions in an employment agreement void, irrespective of whether or not the termination provisions are separated within the agreement.
Facts
On October 18, 2018, the plaintiff, Benjamin Waksdale was terminated without cause, and subsequently brought an action for wrongful dismissal. The plaintiff's employment contract provided "one week notice or pay in lieu", which he argued was unenforceable due to the "for cause" termination provision in the contract being in contravention of the Employment Standards Act 2000, S.O. 2000 (ESA), consequently, entitling him to a period of notice under common law. The defendant employer acknowledged that the "for cause" termination provision violated the ESA, however, they argued that the "for cause" termination provision was distinct from the "with notice" provision found in the employment agreement. This was based on the reasoning that an unenforceable provision did not render another termination provision void.
The lower court judge agreed with the defendant, based on the previous decision of Khashaba v. Procom Consultants, where it was held that non-compliance with the ESA in one of the termination clauses does not void the entire employment agreement and that the remainder of the agreement's clauses remained valid and enforceable.
Appeal
The Court of Appeal, subsequently overturned, the lower court's decisions, and held that the contravening "for cause" termination provision rendered the "without notice" termination provision unenforceable. The judge reasoned that the correct approach when assessing termination clauses is to determine whether the termination provisions in the employment agreement, read as a whole, violate the ESA.
The court highlighted two guiding principles regarding the interpretation of termination clauses in employment agreements:
I. the ESA is remedial legislation intended to protect the interests of employees; and
II. termination clauses should be interpreted in a way that encourages employers to draft agreements that comply with the ESA
Conclusion
The decision in Waksdale confirms that courts will interpret that one aspect of a termination clause may impact the enforceability of the entire termination scheme, regardless of whether they are distinct clauses and separated within the employment agreement. The decision is, yet again, another reminder that employers must be careful when drafting termination clauses in employment agreements that comply with the relevant statute to be effective.
Should you have any questions regarding your rights as an employer or an employee, feel free to contact us at Bridge Law Professional Corporation.
@: info@bridgelawyers.ca | C: 647-458-5683 | T: 905-673-7222